Ultra-low consumption LED lighting: The future of light, for the whole planet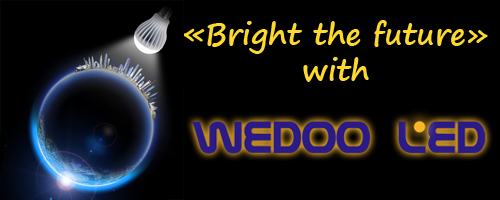 The energy needs are increasing day by day. Our planet must turn to new technologies to reduce its consumption.
Led is currently the most economical way of lighting.
Our research and development team goes even further , by offering innovative products consuming only half of the energy used by common LED lighting devices, at equal brightness.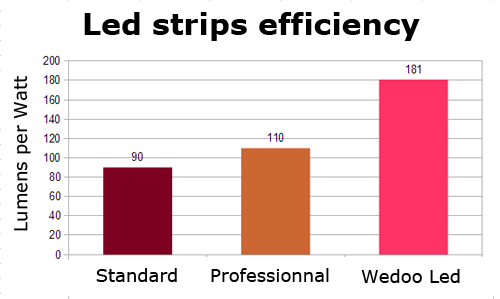 Wedoo Led strips offer an efficiency of 190 Lumens for 1 Watt consumed, which is double a standard led strip. For the same brightness, consumption will therefore be halved.
Ultra-low consumption Led products : an economic as well as an ecological issue.
A guarantee adapted to demanding needs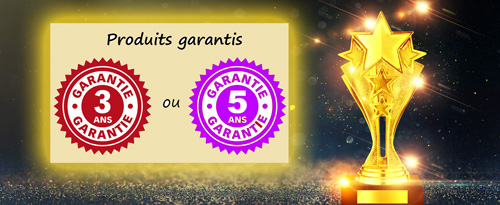 All our led strips, panels, spots, projectors and led lamps have a 3-year warranty, extendable to 5 years.
Wedoo Led: A variety of even more economical products
The Wedoo Led R&D team is constantly researching in the field of innovation.
This is why we offer you one of the greatest diversity in terms of very low consumption led products on the market.
The new lighting devices undergo very rigorous tests before being subjected to multiple laboratory tests for CE, RoHS compliance, as well as European and American standards in force.
Certifications and standards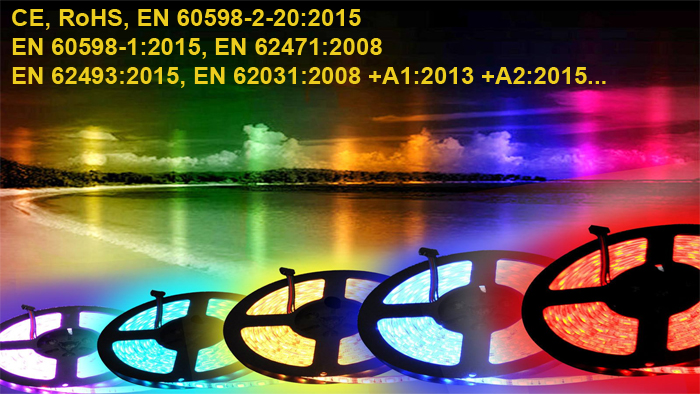 Before placing on the market, all of our ribbons, spots, projectors and LED bulbs are submitted to certification bodies to undergo complete laboratory tests.
When you buy from Wedoo Led, you will receive all the certificates as well as the test reports relating to the products ordered.
All our items comply with the following standards:
EC
RoHS
EN 60598-2-20: 2015
EN 60598-1: 2015
EN 62471: 2008
EN 62493: 2015
EN 62031: 2008 + A1: 2013 + A2: 2015
Note that a large number of manufacturers are not up to date in terms of certification, in particular the European standard EN62471 relating to photobiological risks applicable to all lighting devices .
This standard ensures the safety of the use of a luminous device with regard to the emission of ultraviolet and infrared radiation on the skin, cornea, conjunctiva, pupil and retina of the eye.
All of these standards are mandatory. Make no mistake about stocking up on led lighting.
Quality led lighting suitable for all types of projects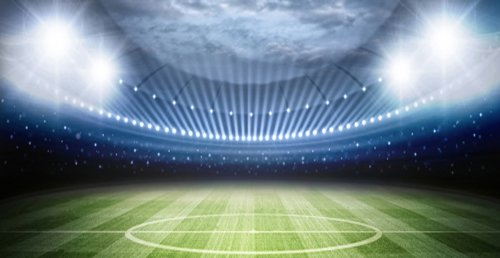 From the simple lighting of a room to the lighting of a public building or a stadium, Wedoo Led will meet your needs, in all circumstances.
The quality of LED-based lighting is characterized by the rate of brightness in relation to its consumption, its lifespan and its rate of attenuation over time.
Our lighting devices all meet high quality criteria, ensuring particularly durable and close to excellence use for all types of projects, whatever their size.
Brightness
Here is the comparison of an SMD 5050 led tape among the 4 classes available on the market:
| | |
| --- | --- |
| Quality | Brightness by led (white color) |
| Wedoo Led and Professional | 18 to 20 Lumens |
| Standard | 14 to 16 Lumens |
| Entry level | 10 to 13 Lumens |
| First prize | 8 to 10 Lumens |
Mitigation
Attenuation is an important consideration, since it defines the longevity of the ribbon in terms of brightness over a period of time.
The lower the attenuation, the better the brightness over time.
The values ??expressed in the following table correspond to the attenuation rate after 3000 hours of operation:
| | |
| --- | --- |
| Quality | Attenuation (25 ° C) |
| Wedoo Led and Professional | 5 to 7% |
| Standard | 8 to 10% |
| Entry level | 10 to 15% |
| First prize | 30% |
Here is an example of attenuation for a Wedoo Led SMD 5050 led strip: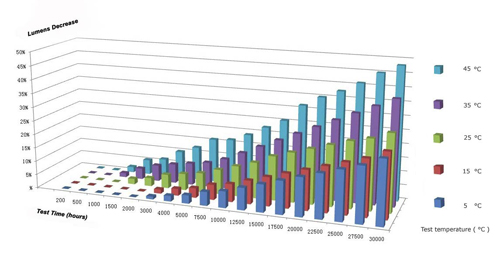 Comparison of brightness of a Wedoo Led tape with a cheap tape
The following 2 images concretely show the difference in brightness between a first price led strip and a Wedoo Led strip.
The following images were taken by us and have not undergone any modification or retouching.
They are published as is, so that you can compare the actual differences in brightness.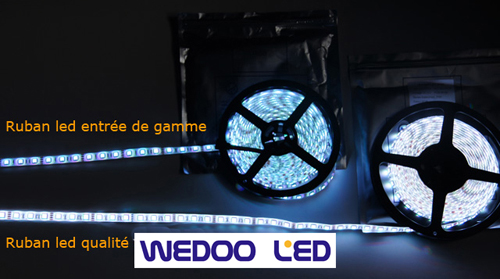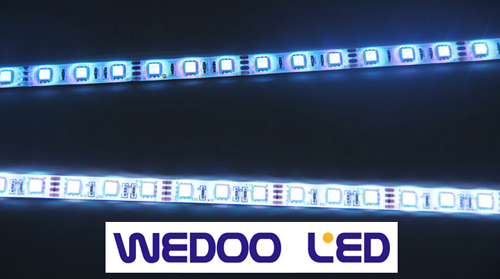 A team at your service, to advise you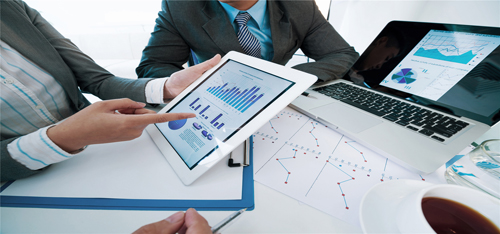 A led lighting project requires an in-depth technical study to determine your needs, taking into account the technical constraints.
This is why we provide you with a support service that can answer you by email or directly by phone, according to your needs.
We will follow up until the preparation, shipping and delivery of your order.