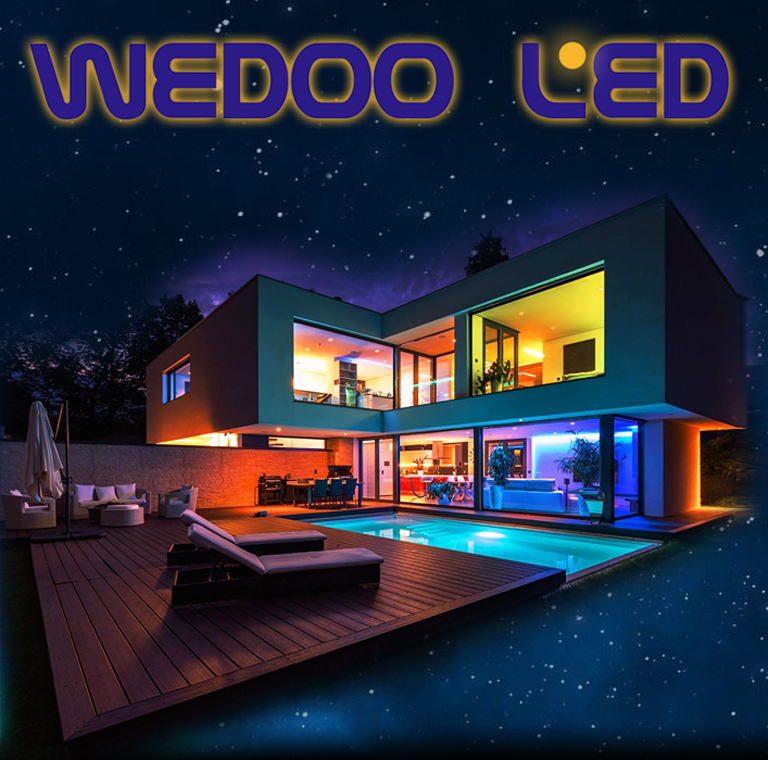 Wedoo Led, a high quality brand for all your professional led lighting projects

With nearly 12 years of experience in the field of led lighting, our company Hi Goods has created its own brand of led strips, panels, spotlights , projectors and led bulbs, under the name of Wedoo Led.

Based on the requirements of our customers, we develop products of almost irreproachable quality, meeting the strictest standards in terms of professional led lighting.

Hi Goods has been manufacturer of led strips, projectors and spotlights since 2009.
We can create specific lighting devices adapted to your projects.
Wedoo Led, specialist in high efficiency led lighting

Led lighting is known to be economical.

However, thanks to new technologies, it is now possible to acquire an Ultra-low consumption device that can still halve the energy consumed compared to conventional led lighting.

See our article on High efficiency LED lighting.
The led strip best suited to your lighting project

Our shop has been designed to allow you to find easy and quickly the appropriate led strip for your project, among the dozens of existing led strips.

A selection by types of lighting (ambience, lighting, high brightness) and shades of white and colors will allow you to find the tape you need, in just a few moments.

Check out now our guide.
An unparalleled choice of led strips, for all uses

Wedooled offers the greatest variety of led strips in Europe.

We regularly follow new technologies in order to offer you the latest in lighting and light decoration.

Powerful, ultra-powerful, ultra-low-power ribbons, wall washers, infrared, UV, sterilization, horticultural, full spectrum, COB, dynamic effects, flexible neon, not to mention the most classics such as RGB, RGBW, RGB + variable white...

They are all at your disposal.
Check out all types of led ribbons.
Professional quality guaranteed for 3 and 5 years

The quality of our products is our major concern.
This is why all our items are guaranteed for 3 or 5 years.

Intended for professional use, and thanks to our experience since 2009, our led lighting devices have been rigorously selected to satisfy all of our customers.

We provide you with durable equipment for your most daring projects.

All our products obviously comply with current CE standards (see the list of certifications in each product sheet).
Wedoo Led supports you in all your projects

Small or large project, we can help you carry out the complete study of the lighting, according to your preferences and constraints.

We will provide you with the nomenclature of the necessary equipment, the wiring plans, the light rendering simulation...

Support from the start to the end of your project.

Read our article A team at your service to advise you.