Ultra-low consumption LED lighting: the best energy performance on the market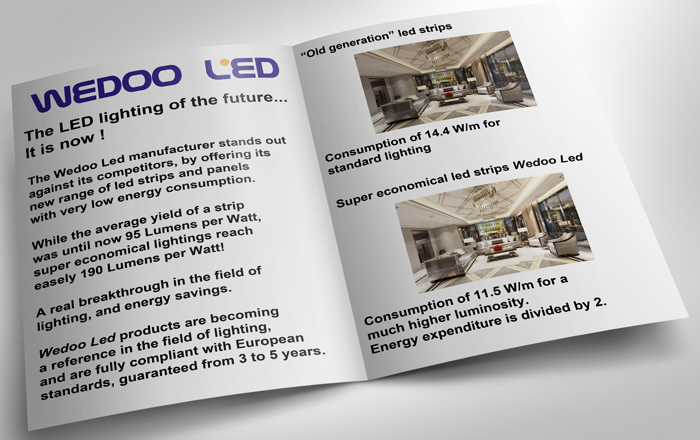 The challenges of using high-efficiency LED lighting
Energy needs are increasing day by day. Our planet must turn to new technologies to reduce its consumption.
Led is currently the most economical means of lighting.
Our research and development team goes even further, offering innovative products consuming only half the energy used by current LED lighting devices, at equal brightness.
New lighting devices undergo very rigorous tests before being subjected to multiple laboratory tests for CE and RoHS compliance, as well as European and American standards in force.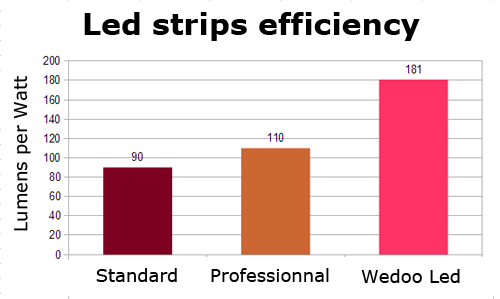 High performance led strips
Wedoo Led strips offer an efficiency of 190 Lumens for 1 Watt consumed, i.e. double that of a standard led strip. For the same brightness, consumption will therefore be halved.
The ultra-low consumption LED products: an economic as well as an ecological challenge.
LED lighting offering the best energy class on the market
Wedoo Led is to date the only manufacturer to offer led tubes, projectors, Hi-bay and public lighting of 200 and 210 Lumens per Watt.
This is the best efficiency available on the market, backed by a 5 year warranty.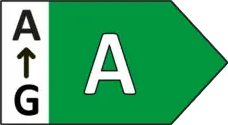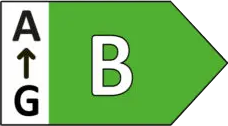 Wedoo led: The future of light, for the whole planet
Choose your Wedooled lighting with high efficiency, ultra-low consumption

Ribbons and led strips with high energy efficiency.
Class B, our strips reach an efficiency of 190 Lumens per Watt.
Check out our ultra-low-consumption led strips