Wedoo Led: Manufacturer of led lighting devices since 2009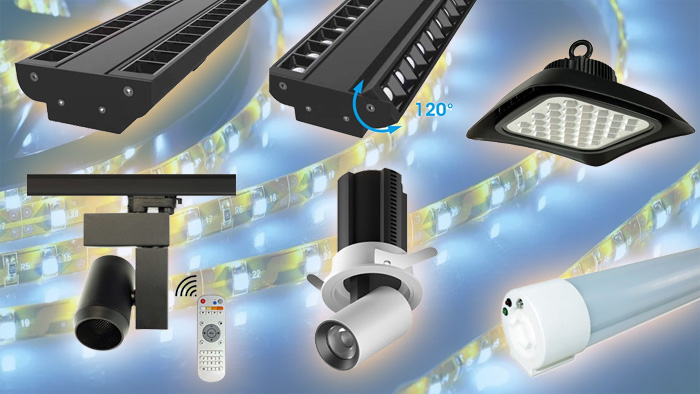 Wedoo Led is not a simple reseller like many merchant sites on the web.
We have been manufacturing led lighting devices since 2009.
Led strips
Indoor led spotlights
Built-in or submersible led spotlights for gardens, ponds and swimming pools
Classic and ultra-low consumption led projectors
Industrial led lighting with tri-proof tubes, also available in ultra-low consumption
Conventional or ultra-low-consumption high-brightness Hi-bay lighting
Track light
Public lighting Ultra-low consumption
Our manufacturer status and our experience allow us to offer you a 3 to 5 year warranty on all our products.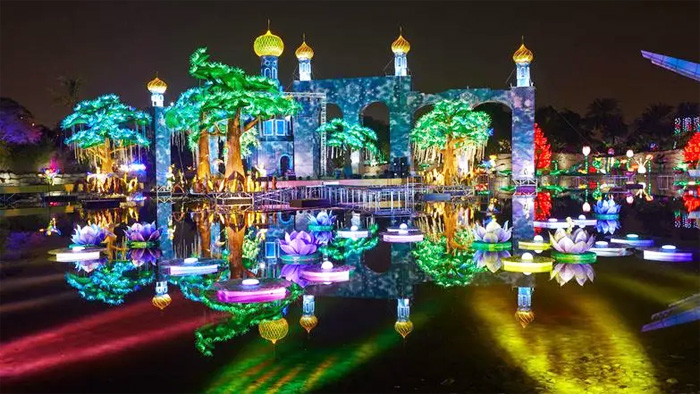 Some projects require a specific type of lighting that is not always found on the market.
Wedoo Led can rigorously study your needs and offer you a fully adapted solution by manufacturing your custom lighting device.
It could be :
led strips with special lighting or personalized dynamic effects
headlights with individual beam angle, color temperature and light output
spotlights with bespoke control and features
The study and the realization of personalized led lighting is our job.
Certifications and standards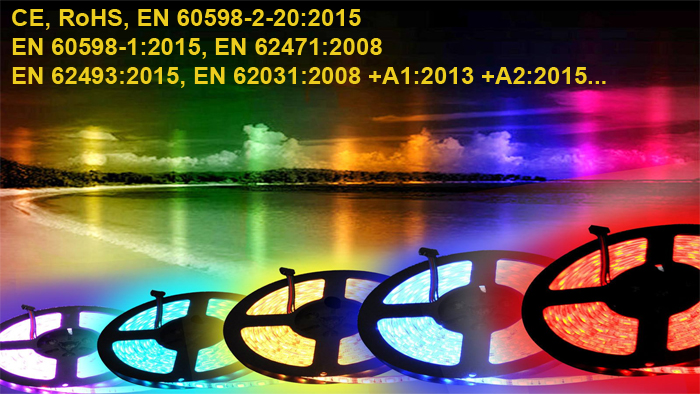 Before being placed on the market, all of our strips, spots, projectors and LED bulbs are submitted to certification bodies to undergo complete laboratory tests.
When you buy from Wedoo Led, you will receive all the certificates as well as the test reports relating to the products ordered.
All our items comply with the following standards:
CE
RoHS
EN 60598-2-20:2015
EN 60598-1:2015
EN 62471:2008
EN 62493:2015
EN 62031:2008 +A1:2013 +A2:2015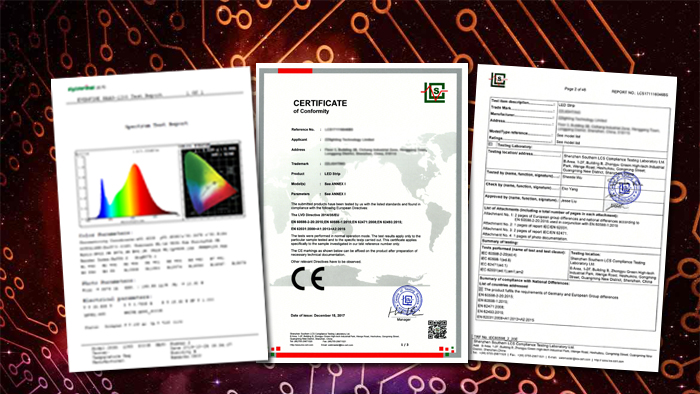 We have all the necessary compliance documents at your disposal:
CE Certificates
RoHS Certificates
Laboratory test reports
Note that many manufacturers are not up to date with certification, in particular the European standard EN62471 relating to photobiological risks applicable to all lighting devices.
This standard ensures the safety of the use of a light device with regard to the emission of ultraviolet and infrared radiation to the skin, cornea, conjunctiva, pupil and retina of the eye.
All of these standards are mandatory. Make no mistake when sourcing led lighting.
A quality of LED lighting suitable for all types of projects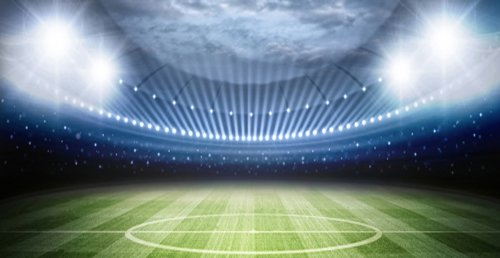 From the simple lighting of a room to the lighting of a public building or a stadium, Wedoo Led will meet your needs, in all circumstances.
The quality of LED-based lighting is characterized by the level of luminosity in relation to its consumption, its lifespan and its rate of attenuation over time.
Our lighting devices all meet high quality criteria, ensuring particularly durable use and close to excellence for all types of projects, whatever their size.
Brightness
Here is the comparison of an SMD 5050 led strip among the 4 classes available on the market:
| | |
| --- | --- |
| Quality | Brightness by led (white color) |
| Wedoo Led and Professional | 18 to 20 Lumens |
| Standard | 14 to 16 Lumens |
| Entry level | 10 to 13 Lumens |
| First prize | 8 to 10 Lumens |
Attenuation
Attenuation is an important consideration, as it defines the longevity of the ribbon in terms of brightness over a period of time.
The lower the attenuation, the better the brightness will be over time.
The values ​​expressed in the following table correspond to the attenuation rate after 3000 hours of operation:
| | |
| --- | --- |
| Quality | Attenuation (25°C) |
| Wedoo Led and Professional | 5 to 7% |
| Standard | 8 to 10% |
| Entry level | 10 to 15% |
| First prize | 30% |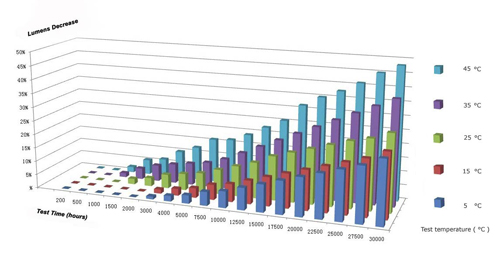 Here is an example of attenuation for an SMD 5050 Wedoo Led strip:
Brightness comparison of a Wedoo Led ribbon with a cheap ribbon
The following 2 images concretely show the difference in brightness between an entry-level led strip and a Wedoo Led strip.
The following images were taken by us and have not undergone any modifications or retouching.
They are published as is, so you can compare the real differences in brightness.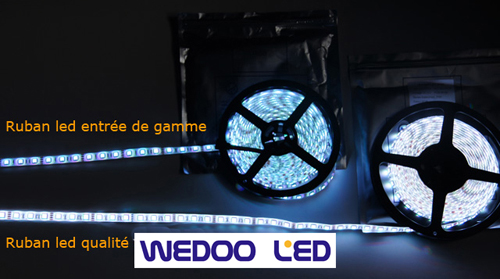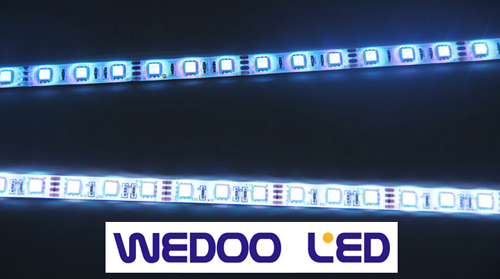 A team at your service, to support you in your projects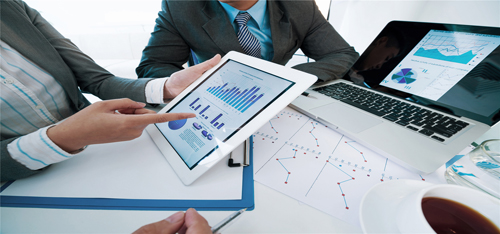 A led lighting project requires an in-depth technical study to determine your needs, taking into account the technical constraints.
This is why we provide you with a support service that will help you develop your project.
We will provide:
the study of your project according to the plans provided and the constraints mentioned
The definition of the nomenclature of the necessary equipment
Encryption
The production of an analysis report on the calculation of illumination
The possible development of a simulation (depending on the project)
Tracking up to the preparation, shipping and delivery of your order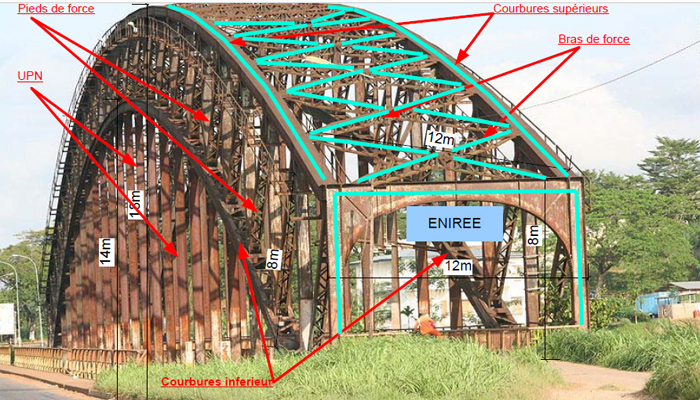 Study of plans and desired lighting
The first step is to send us your carefully detailed plans,
specifying all the technical constraints, as well as the locations of the technical rooms where the power supplies, controllers, amplifiers and connection boxes will be stored.
The description of the desired lighting must be relatively precise:
Brightness
Color or shade of white
Multicolor fixed or with dynamic effects
Sealing
Direction of illumination
After receiving your documents, you will be offered a location proposal.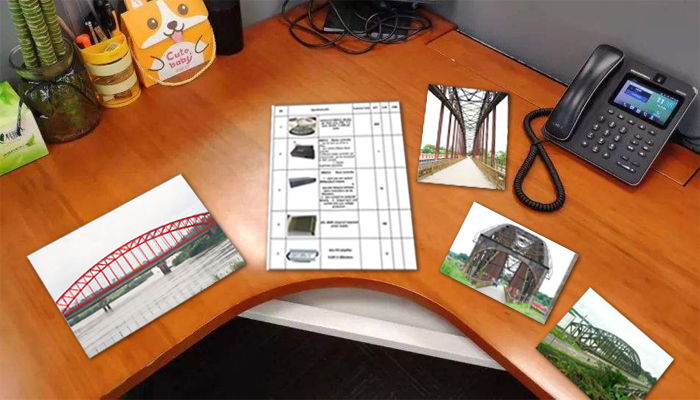 Establishment of the detailed nomenclature of the necessary equipment and accessories
A detailed proposal is sent to you.
It contains:
Complete equipment list
Wiring and installation plan
Technical points requiring special attention (connections, power distribution and compliance with standards)
Project costing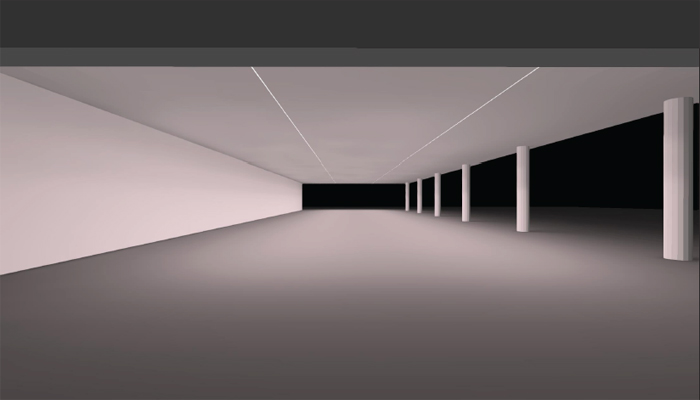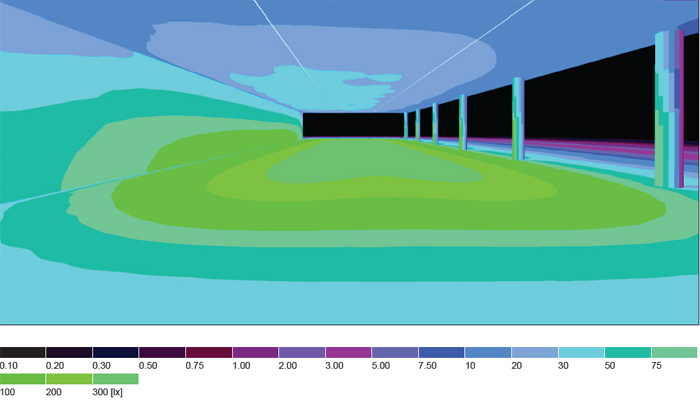 Illumination calculation analysis report
A simulation of the rendering of the lighting is carried out taking into account the power and the location of the lighting devices.
The report includes:
An overview of brightness
A detailed view of illuminance slices
Visualization of zones with their light intensity (Lux)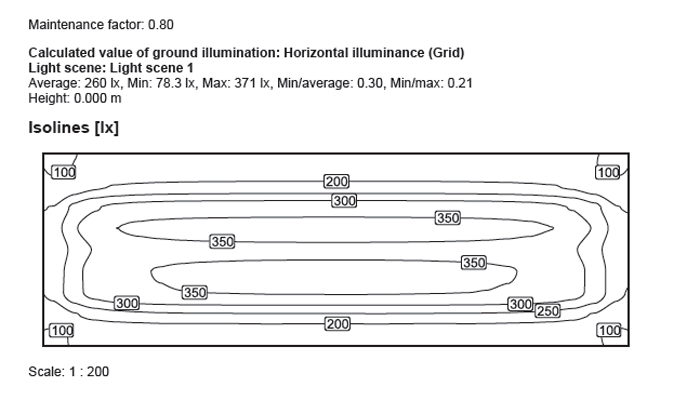 Video simulation of the final rendering
Some large projects may require a global visualization before validation.
A video simulation can be made to fully appreciate the effect obtained.
The characteristics may possibly be modified until you obtain complete satisfaction.
Example of the light animation of a bridge with dynamic effects controlled by DMX.
See the video on the left.